Patty is a dear friend who has helped take care of my mom for more than a decade. This year, my mom asked Patty if she had any jewelry from her own family that she would like to use on a jewelry Christmas tree. She said she did, so Mom got it from her and sent it to me. We talked about the style of the frame Patty would like, and I found an ornate gold frame for about $10 at a thrift shop.
Most of the jewelry from Patty was not sparkly. It included a necklace and bracelet that had dark blue oval stones with gold metal. The thing that makes jewelry Christmas trees really visually stunning is contrast, and when I put these pieces against a black velvet background, there wasn't a lot of contrast. I ended up going to the fabric store and buying several more pieces until I settled on the cream faux-suede fabric for the background. I had never used a light color background before.
When I finished it in Tulsa, it looked like this, but I didn't love the top (or the base)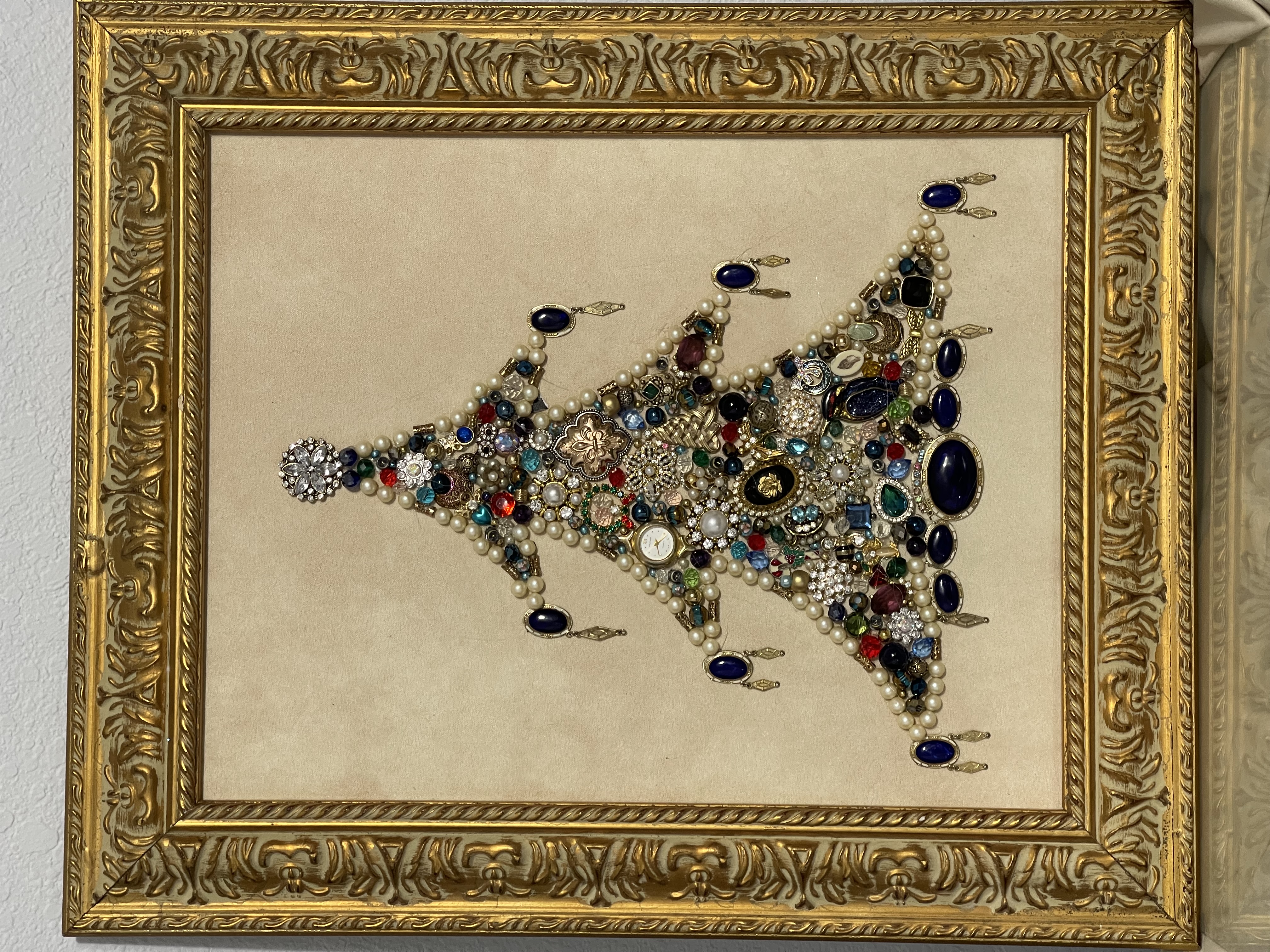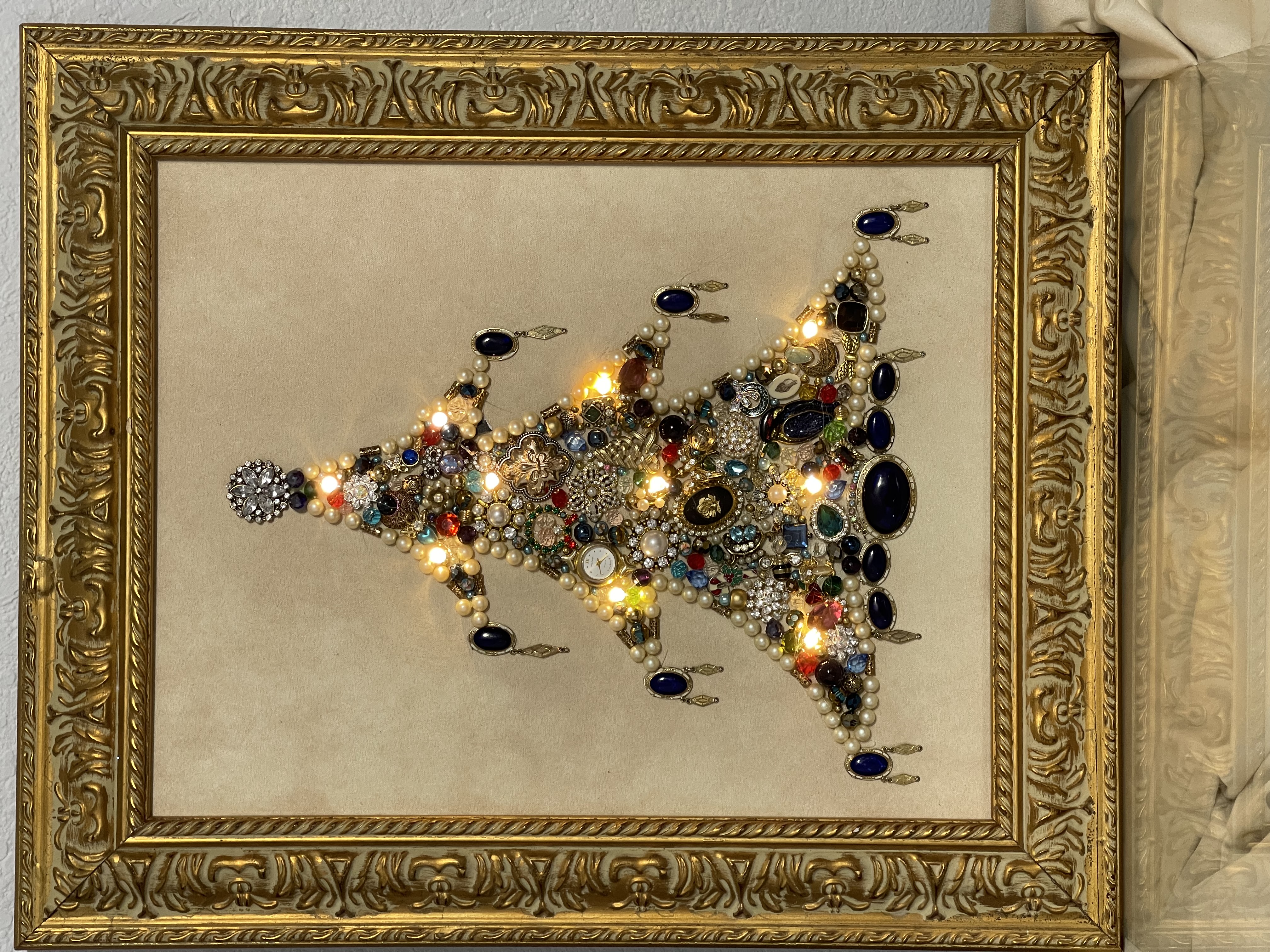 Once I got down to Mom's house (I flew with the picture carefully packaged into my luggage) I went through some of Mom's junk jewelry and found a piece that I liked for the top. I also found a bit of dark blue craft paint, and I actually painted the inner ring dark blue, before I glued it down.
It ended up looking like this: