Create a family heirloom - It's easy, and it's fun!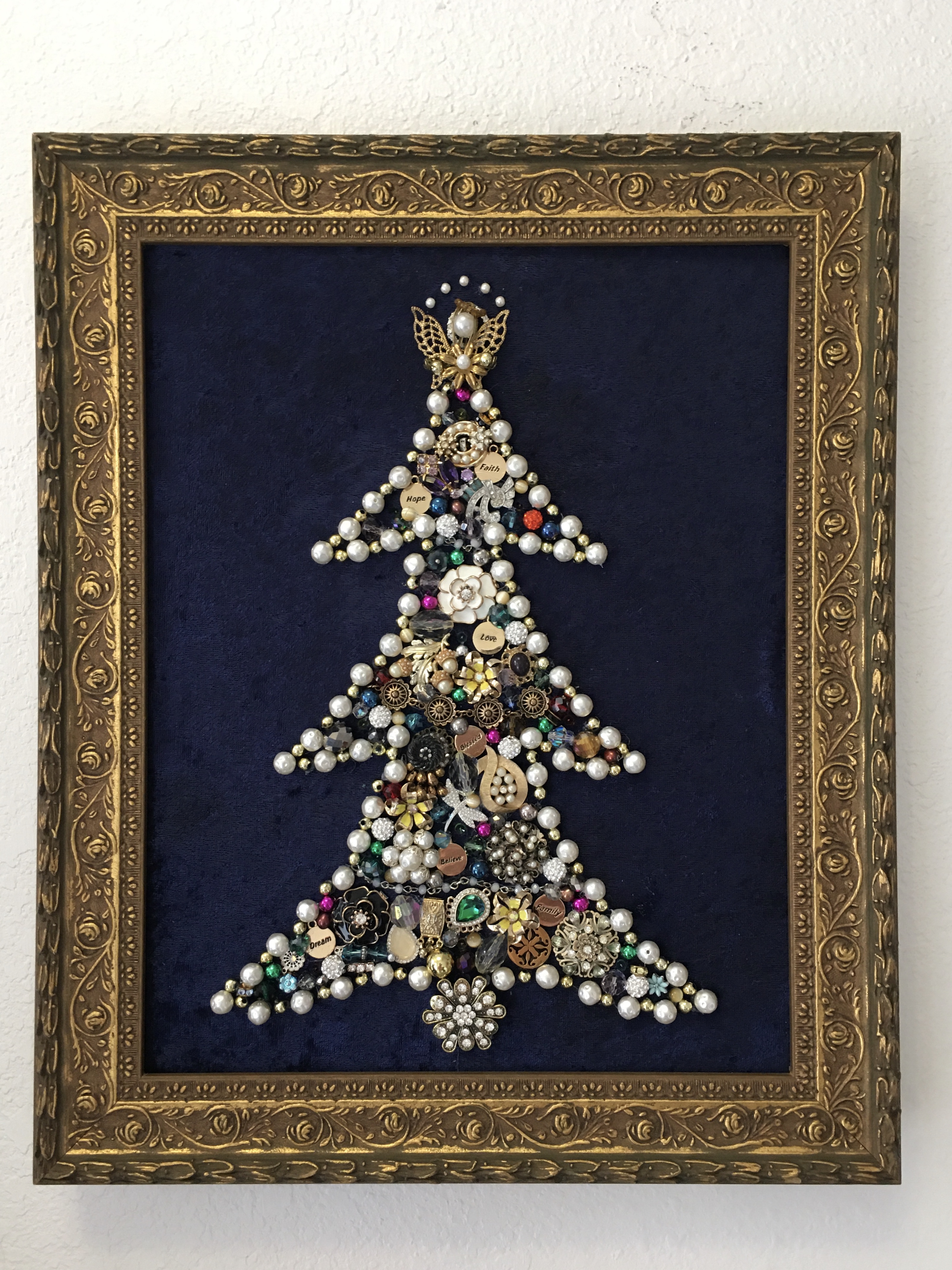 Get the book!
Discover how simple it is to transform extra jewelry into a stunning work of art that will light up your holidays for years to come. Jewelry Christmas Trees is the definitive guide, with lots of photographs, step-by-step instructions, and examples.
This book covers everything you need to know. Even if you can't draw a straight line, you can craft a spectacular heirloom that will last decades. Jewelry Christmas Trees includes:
Discussion of design choices

Four tree patterns

Light options for each pattern

Step-by-step instructions with photos

A child-friendly project
You will love creating a work that you can give as a gift or hand down from one generation to the next. The cost can be minimal and the result is magical.